Where will you find the next boom triggers?
Recent Federal and State Budgets have announced huge transport infrastructure projects that will lead to massive waves of housing demand in some capital city and regional housing markets, no matter how the rest of the market performs.
Now you can discover the suburbs and towns that have the best growth potential caused by these boom triggers, with in-depth and authoritative reports from Australia's leading property market analyst, John Lindeman.
Lindeman's Boom Triggers Reports for Australian States
Winter 2019 issues now available
Each Lindeman's Boom Triggers Report reveals
Which infrastructure projects are boom triggers and why

Where to invest to obtain the best rent and price growth potential

When to buy your investment property in these locations

What type of property to purchase for the best results

Full explanations of our highly accurate and patented predictive methods

Each report has over forty pages of indispensable high-quality research
Produced by Australia's leading property market analyst
John Lindeman is widely respected as one of Australia's leading property market analysts and renowned as the property market researcher that property experts go to for all their Australian housing market insights.
John is the In-Depth columnist for Your Investment Property Magazine and a popular contributor to property related media, such as Michael Yardney's Property Update, Kevin Turner's Real Estate Talk and Alan Kohler's Eureka Report. John has also authored the landmark best-selling books for property investors, Mastering the Australian Housing Market and Unlocking the Property Market, both published by Wileys.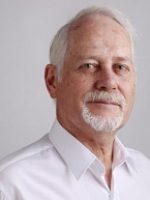 'It is indeed refreshing to find an expert who is willing to share his accumulation of knowledge and insights with a wider audience.'
Such a wealth of knowledge – truly the investor's secret weapon
Your report is incredible. I am so grateful for your research
Your report is instantly downloadable as a .pdf file on receipt of payment.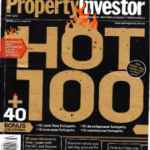 John's accuracy in predicting the nature and direction of housing markets is legendary. 
He publicly forecast both Sydney's and Hobart's housing market booms, BUT unlike some other commentators, his predictions were published in the property media just before the growth kicked in, not years before or after.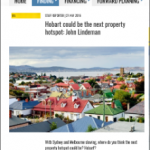 'I have been LOVING your reports and the results. They have really inspired me to act.'