John Lindeman's Final Cashflow Boom Workshop
Don't miss this exclusive one-day intensive where you will discover John's proven strategies to turbocharge your income from rent. You'll learn how to: 
Find hidden high cash flow rental gems

Locate high occupancy, high yield areas

Pinpoint any property's cashflow potential

Secure properties with the highest cashflow

Start making money from day one

Enjoy the potential of high price growth
'I have paid for and attended a lot of training in a room of 500 people & loud music. This was fantastic to have a small group with great content & made it easy to hear and approach John and other attendees.
We've helped thousands of property investors to make the best decisions with authoritative and expert guidance. This one-day workshop will give you the tactics and tools to empower you to secure the highest possible cash flow from your investment properties.
This workshop is for you if:
 ✔ you don't yet have an investment property
 ✔ your properties are negatively geared and losing you money
 ✔ you don't know how to get high cashflow
Sydney 24th August (sold out) and Melbourne 7th September
Registration Fee is $599 for you and just $199 for your partner
Places are strictly limited. 
Fully catered with morning tea and lunch provided.
Every attendee receives their own Cashflow Boom Manual to use and re-use for years to come.
'John, thank you for the fantastic workshop last Saturday. We travelled six hours to attend and it was inspiring and very informative. Keep up the great work. I will certainly be attending your next workshop and hope it's soon.
Featuring Australia's leading property market analyst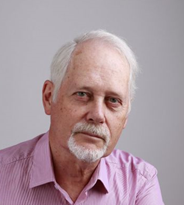 John Lindeman is widely respected as one of Australia's leading property market analysts and renowned as the property market researcher that property experts go to for all their Australian housing market insights.
John is the In-Depth columnist for Your Investment Property Magazine and a popular contributor to property related media, such as Michael Yardney's Property Update, Kevin Turner's Real Estate Talk and Alan Kohler's Eureka Report. John has also authored the landmark best-selling books for property investors, Mastering the Australian Housing Market and Unlocking the Property Market, both published by Wileys.
'I love how it is so practical - such a great way to learn - actually doing it rather than just listening.
This workshop is provided by Property Power Partners Pty Ltd (ABN 90 146 786 889). The information contained in John Lindeman's Cashflow Boom Workshop does not constitute specific financial, accounting, tax, legal or other similar type advice. We strongly recommend that you liaise with your own financial, legal, accounting and other advisers to ensure that the concepts contained therein can be tailored to your specific needs. John Lindeman and Property Power Partners Pty Ltd do not hold financial services licences, do not purport to offer financial advice, and do not accept liability for any loss, damage or expense incurred by you if you rely on or utilise any of the methods, techniques or ideas contained in John Lindeman's Cashflow Boom Workshop.