Get positive cash flow right now
AND the best price growth potential for the future!


John Lindeman's Cash Cow Suburbs Report for Australia
Winter 2021 Issue now available!
Authored by leading property market expert, John Lindeman, this report reveals suburbs around Australia where you can secure positive cash flow right now, plus the best potential for high price growth.
John Lindeman's Cash Cow Suburbs Report reveals
Sixty cash cow suburbs located in every mainland state

Market conditions in each suburb suit buyers or are neutral

Sufficient properties for sale for you to negotiate a good price

Each suburb has strong cash flow driven by genuine rental demand

Each suburb has a current gross rental yield of 5% or more

Each suburb has future high price growth potential
WHAT'S IN JOHN LINDEMAN'S CASH COW SUBURBS REPORT
Produced by Australia's leading property market analyst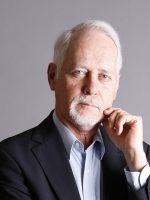 CEO of innovative property market research firm Property Power Partners, John is widely respected as one of Australia's leading property market analysts. With well over fifteen years of experience researching the nature and dynamics of the housing market at major data analysts, John is renowned as the property market researcher that other property experts go to for their housing market insights.
John is a regular contributor to property media such as Australian Property Investor Magazine, Your Investment Property Magazine, Michael Yardney's Property Update, Kevin Turner's Real Estate Talk, Rich Harvey's Property Buyer and Alan Kohler's Eureka Report. John has also authored the landmark best-selling books for property investors, Mastering the Australian Housing Market and Unlocking the Property Market, both published by Wileys.
"I am a great fan of John's. You can rely on John to give you the facts so you can make the best decision."
"It is indeed refreshing to find an expert who is willing to share his accumulation of knowledge and insights with a wider audience."
Australia's only patented housing market prediction solution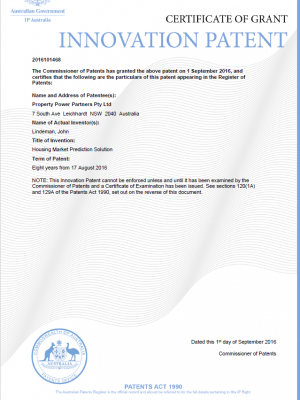 John Lindeman's Cash Cow Suburbs report brings you highly accurate property market forecasts produced by Australia's only patented Housing Market Prediction Solution. The HOMPS database identifies the investment prospects for over 15,000 suburbs and towns, revealing their cash flow potential and predicting price performance up to ten years ahead.
Since they were developed, the predictive algorithms employed in the database have produced a consistent past predictive accuracy rate of over ninety per cent in terms of forecasting both the direction and intensity of price and rent changes.
"There's nothing quite like this invaluable tool for property investors."
"Your data is basically dynamite. I recently sold my properties in Tas, having bought them based on your reports. My equity grew by over 300%! This is a short note to say thanks."
Such a wealth of knowledge – truly the investor's secret weapon
Your report is instantly downloadable as a .pdf file on receipt of payment.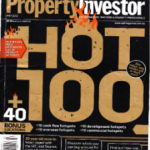 In the Australian Property Investor magazine's Hot One Hundred Issue of May 2013, John Lindeman was the first expert to publicly predict Sydney's imminent housing market boom.
John's predictions in that issue also revealed which of Sydney's suburbs would be the first to rise in price, heralding the boom to come.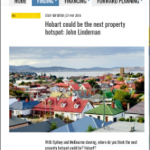 In Property Observer Issue of 27 May 2016, John correctly predicted that Hobart was the next property hotspot and would boom in 2017, just before the growth kicked in.
Hobart was the best performer of all capital city housing markets in both 2017 and 2018.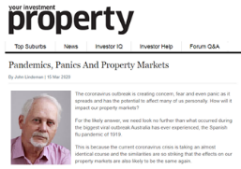 In March 2020, John correctly predicted in Your Investment Property, Michael Yardney's Property Update and other property media that our property markets would boom as a result of the COVID-19 pandemic. This was at the same time as the economists and other analysts were all forecasting doom and gloom.
All of the above predictions were authored by John Lindeman and published in the sources quoted, with the results independently verified by CoreLogic published data.
"Thanks for your heads up on the Riverland. I bought a three bedder in Berri and it doubled in price in just one year. Great research you provide mate!"
"We only ever select properties for our clients in suburbs from your reports. The growth is amazing and our clients keep coming back. You are so accurate that we call you the guru."
"I used your report to purchase my first investment property in Safety Beach. Since then the price has increased by over 60% and I'm so grateful. Wow! Thanks so much, John."
"Hi John, Yes, I bought in Hay and in seven months property prices doubled, with positive cash flow. I couldn't believe it!."
The statements made by our clients, students and advocates have been provided to us without being requested or otherwise solicited and no remuneration has been offered for them. We have verified any claims made regarding results and profits where independent published data makes this possible.
John Lindeman's Cash Cow Suburbs Report is now available, revealing suburbs and towns around Australia with positive cash flow from day one, plus the best potential for high price growth.