John Lindeman's Masters Mentoring Program

Secure the best possible results from property investment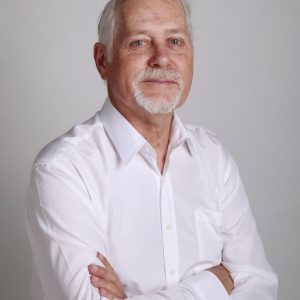 Australia's leading property market expert, John Lindeman will put his wealth of expertise and experience to work for you personally. His proven techniques, legendary predictive skill and expert assistance will help you to avoid costly mistakes and make the best possible decisions.
Enjoy personal access to John Lindeman
John is on hand by email, telephone or Zoom to get your property investment strategies and goals sorted and answer all your questions about where to buy, what to buy and how to secure the best results – for as long as you need his guidance.
'It is indeed refreshing to find an expert who is willing to share his accumulation of knowledge and insights with a wider audience.'
Get access to John's highly accurate predictive reports
John will produce your own customised predictive reports revealing suburbs with the best potential to achieve your goals, plus you'll receive exclusive early access to John's off the shelf predictive reports.
'I followed John's property market predictions for years and realised that what he predicted actually happened so I joined his mentoring program. Since then he has helped me not just to find and buy the right properties in the best areas, but also to avoid the wrong ones. His service is invaluable.'
John's unique and proven success tools are yours to use forever
You'll also enjoy permanent use of John's exclusive wealth creation templates, questionnaires, checklists and tools, showing you how to buy, what to buy, where to buy and how much to pay. All explained in easy to follow vids, presentations and slide shows with a full years enrolment in his 7steps2success property investment education program included. Plus, John is only a phone call, Zoom or email away to answer all your pressing questions about property investment as long as you need him.
'Thanks John, for showing us where to buy, what to buy and what to pay. The value of our first investment property in Paynesville has grown by 30% in just two years and our second in Cowes has jumped in value by 20% in just eight months. Plus, we have plans and permits to build three townhouses there that will deliver a profit of $600,000 when complete. You have eliminated our hesitation and confusion, saved us thousands and already made us hundreds of thousands in profit.'
Put Australia's leading property market analyst on your team!
John is widely respected as one of Australia's leading property market analysts. With well over fifteen years of experience researching the nature and dynamics of the housing market at major data analysts, John is renowned as the property market researcher that other property experts go to for all their Australian housing market insights.
John is a regular contributor to property media such as Australian Property Investor Magazine, Your Investment Property Magazine, Money Magazine, Michael Yardney's Property Update, Kevin Turner's Real Estate Talk, Rich Harvey's Property Buyer and Alan Kohler's Eureka Report. John has also authored the landmark best-selling books for property investors, Mastering the Australian Housing Market and Unlocking the Property Market, both published by Wileys.
The Masters Mentoring Program also gives you highly accurate predictive reports produced by Australia's only patented Housing Market Prediction Solution, invented by leading property market analyst, John Lindeman.
This solution identifies the investment prospects for over 15,000 suburbs and towns, revealing their cash flow and price performance potential.
Since they were developed, the predictive algorithms employed in the database have produced a consistent past predictive accuracy rate of over ninety per cent in terms of forecasting both the direction and intensity of price and rent changes.
Now you can secure the personal help and guidance of Australia's leading property market expert to make your property investment journey as successful as possible – and for as long as you need him.
Bonus #1 One full year access to John's 7steps2success on-line property investment education program with John's Templates, Questionnaires, Checklists and Tools all explained in easy to follow vids and slide shows.
Retail price $1,896
Bonus #2 One full year free access to ALL of John Lindeman's published off-the-shelf predictive reports. Currently valued at $1,490
Bonus #3 Five free Suburb Selector Reports, revealing suburbs with the best potential to meet your own desired outcomes. Currently valued at $2,490
Bonus #3 Partner enrols for free!
There's only one surprisingly low fee for lifetime membership of the Masters Mentoring Program, with no upselling, no add on fees and we do not sell property nor derive any profit from your membership other than the once off membership fee.
Want more information?
We invite you to find out more about John Lindeman's Masters Mentoring Program by taking advantage of a free personal consultation with John. There's no further obligation and your initial consultation is completely free.