7steps2success on-line property market education program

Get the greatest benefits from housing investment with our easy to follow on-line self-directed property investment education program, presented by John Lindeman and developed by qualified adult education teacher, Carolyn Tibbett. 
All of John Lindeman's secrets and investment strategies are explained in easy to follow videos, presentations and downloadable templates.
You'll understand how the housing market works, see how to find areas with the best growth potential, discover where and when to buy, learn how to narrow down your search, decide what to buy, determine how much to pay and know when to sell.

Twelve month enrolment is only $1,996 and includes:
Full access to all the on-line material, anywhere, anytime

All our 40+ years of personal success secrets explained

30 How-To Tables, Templates, Questionnaires and Checklists

20 Videos and presentations delivered by John Lindeman

10 discussion forums with personal access to John Lindeman

Proven predictive strategies not revealed ANYWHERE else in Australia

All the most commonly asked questions by investors answered
'It is indeed refreshing to find an expert who is willing to share his accumulation of knowledge and insights with a wider audience.'
Bonus #1    One-year free access for your partner to the 7steps2success on-line education program
Valued at $1,996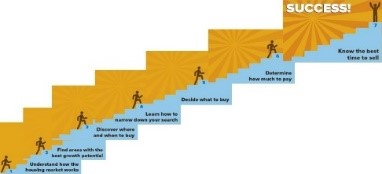 Bonus #2    One-year free access to ALL of John Lindeman's current published off-the-shelf predictive reports
Valued at over $5,000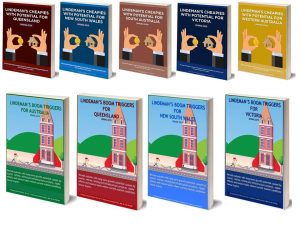 Bonus #3    Three free webinars per year exclusive to members
Priceless! 
'I wish I'd come across it earlier.'
Our Educators
John Lindeman
Widely respected as one of Australia's leading property market analysts John Lindeman has spent well over ten years professionally researching the housing market with major data providers and revealed the secrets of his discoveries in his best-selling books, Mastering the Australian Housing Market, (2011) and Unlocking the Property Market, (2015) both published by Wrightbooks. His monthly column on housing market research featured in Australian Property Investor Magazine for five years and he is now a regular contributor to Your Investment Property magazine. He is a also regular contributor to Ken Turner's Real Estate Talk, Michael Yardney's Property Update and Alan Kohler's Eureka Report.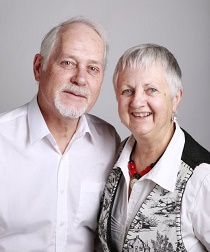 Carolyn Tibbett
Carolyn has over 30 years successful property investment experience and is a qualified adult education teacher. She has spent many years analysing the leading indicators and key demand dynamics of every type of housing market and presented the results for the benefit of property investors in predictive reports, social media and popular on-line newsletters such as the 7steps2success and the Lindeman Reports Newsletters.
7steps2success distills Carolyn's years of adult education experience and property investment expertise into a unique on-line education program specifically designed for the benefit of housing market investors.
John's information and predictions are honest and accurate - no-one else is this good!
Great and essential, not only for property investors, but also for people wanting to buy their own homes.
Fantastic insights and sharing of knowledge