REMOVE
DOUBT AND INACTION
 

REPLACE
 UNCERTAINTY WITH KNOWLEDGE
UNLEASH 
THE POWER OF PROPERTY INVESTMENT
Enrol now to benefit from a personal strategy and quick-start session with John Lindeman to get your goals sorted and hit the ground running.
For a strictly limited time only!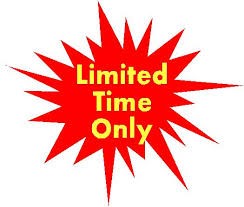 John Lindeman will show you where to buy, what to buy, how much to pay and when to sell to get the best possible results. 
How? In the 7steps2success on-line property investment education program
Profit from John's unequalled experience and proven success tips and techniques delivered with webinars, videos and on-line presentations.
Benefit with John's powerful, proven templates and tools to download and use for the rest of your property investment journey.
Enjoy personal direct access to John to get your pressing questions answered and ask John and other members anything via on-line discussion forums and the interactive member's only webinars.
Easy on-line log in personal membership access you can use anywhere, anytime.
This is the only property investment education program authorised and personally delivered by leading property market analyst John Lindeman, who is renowned as the property market researcher that other property experts go to for all their insights.
John has spent over twenty years professionally researching the housing market with major data providers.
John is a leading property market author, commentator, columnist  and highly respected researcher.
John invented Australia's only patented housing market prediction solution.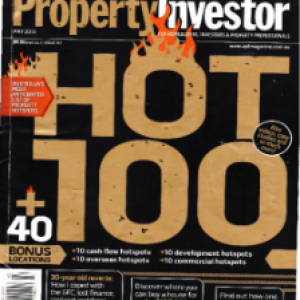 John publicly forecast Sydney's and Hobart's housing market booms, BUT unlike other commentators, his predictions were published in the property media just before the growth kicked in, not years before or after.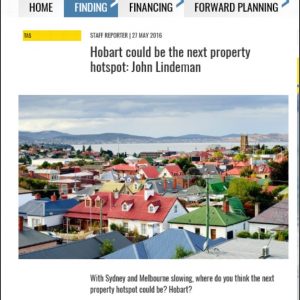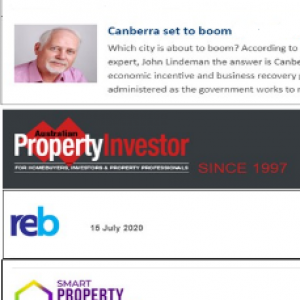 In July 2020, John predicted in Smart Property Investment, Australian Property Investor, Real Estate Business and Your Investment Property that Canberra was set to become our best performing capital city.  
Since John made that bold prediction, Canberra's housing market has recorded the highest house price growth of all Australia's capital cities
John was the only expert to forecast (YIP Magazine, March 2020) that property prices would boom in our major capital cities as a result of the COVID-19 pandemic. This was at the same time as the economists and other analysts were all forecasting doom and gloom.
All of the above predictions were authored by John Lindeman and published in the sources quoted, with the results independently verified by CoreLogic published data.
'Hi John – Yes, I bought in Hay and in seven months property prices doubled, with positive cash flow! I couldn't believe it.'
What you receive with the 7steps2success property investment education program:
12 Month, online, self-directed, intensive, property investment program

24/7 online access, when you need it, where you want it

Twenty videos and presentations delivered by John

"Where to buy and what to buy" templates and checklists

"How to narrow down your search" checklists and questionnaires

"How much to pay and how much to offer" templates and checklists

"When to sell" templates

Ten discussion forums with personal access to John

Free copies of all John's currently published predictive reports

Personal access to John for answers to your most pressing questions
'We are now looking at a capital gain of over $60,000. Thank you again John' '
'Thanks for your heads up on the Riverland. I bought a three bedder in Berri and it doubled in price in just one year. Great research you provided mate!!'
You'll get better results, no matter what your property investment strategy is.
No matter what your investment strategy, you need to know how to buy, where to buy, what to buy and when to sell. John's proven methodologies will ensure that you don't make the mistakes others do by looking in the wrong area, buying the wrong type of property, or selling at the wrong time.
'Using John's information, we purchased a property with significant potential for a buy-renovate-sell strategy. We made an unexpected extra $95,000 from market growth alone'
Access anywhere, anytime and learn at your own pace
The program is self-paced, so that you can log in and access any of the training materials you want, at any time. Your initial membership is for one full year, so that you have plenty of time to download the templates, questionnaires. checklists and other tools which you can then use and value for years to come.
New enrolments are limited!
New enrolments to the 7steps2success program are limited, because John's students enjoy exclusive personal support from him directly by email and the on-line forums.
John will give you his complete attention to help you achieve your goals, and that's why we must limit the number of new enrolments.
Bonus #1    One-year free membership for your partner to the 7steps2success on-line education program
Valued at $1,896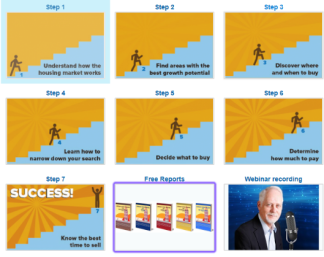 Bonus #2    One-year free downloadable access to ALL of John Lindeman's current published off-the-shelf predictive reports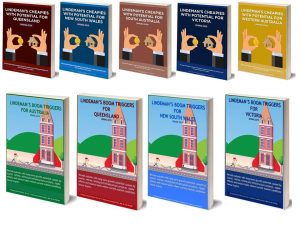 Bonus #3   
A personal strategy and quick-start session with John Lindeman to get your goals sorted and hit the ground running.
For a strictly limited time only!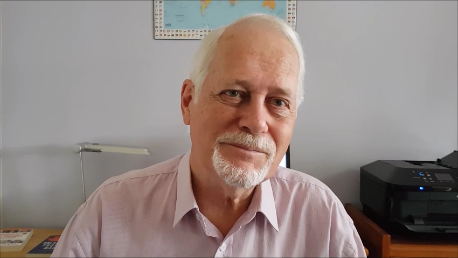 Hurry! Enrolments are strictly limited.
One year renewal, with all benefits continued, is only $696.
'It is indeed refreshing to find an expert who is willing to share his accumulation of knowledge and insights with a wider audience.'
'John is the expert of experts.'
'It's very easy to understand and I've learnt a lot. We've used it to stop us buying in a suburb that was going to go backwards and we're just about to start our first development. I'd highly recommend the course to anyone who's thinking about doing it. it's been really, really good.'
'The 7steps2success course is terrific. It's easy to follow. It's of great assistance to me in my residential property investment activities. It's a great course.'
'The things I've learnt from the course have really helped me to get into my next strategy which is development, by choosing the right suburbs with the right timing.'
'I've done numerous courses in the past however I find John's course to be quite different... it cuts out a lot of the noise.'
'I wish I'd come across it earlier.'
John's information and predictions are honest and accurate - no-one else is this good!
Great and essential, not only for property investors, but also for people wanting to buy their own homes.
Fantastic insights and sharing of knowledge
Enrol now
Click on this link to download the order form: 
Fill in the form to enrol and send it to carolyn@7steps2success.com.au
Client and student statements have been provided to us without any remuneration being offered for them, and are published as received.
We have verified any claims made regarding results and profits where independent published data makes this possible.