Top tips for dealing with Real Estate Agents
Melbourne real estate agent, Bryce Houston shares his passion for property by giving us his top tips for dealing with real estate agents
Become a local expert
Try to inspect at least twenty properties of the type that meet your criteria in the town or locality you are looking at before making any purchase decision.
Don't rush things
Make the effort to visit the area a few times. During the week, at weekends, in the day and during evenings. Talk to the locals to get a feel for the area and what it has to offer – and what it doesn't.
Check recent sales
Look at the property sales (sold results) on realestate.com.au or domain for the last six to twelve months to ascertain the actual market value of sales. Don't go only by the listed asking sale price – study what has sold and for how much.
Know your buy price limit and preferred type of property
Know how much you can borrow and the type of property you want before talking to agents. Then tell them that you are pre-approved and what you are looking for. This will make you a serious buyer in their eyes and they'll try hard to find you a suitable property. Call them once a week to see if anything has turned up.
Set up alerts
Set watch alerts on your favourite real state app like realestate.com.au or domain to alert you of any new listings so you can get into action as soon as they come online.
Check the days on market
Ask the agent how many days on the market a property has been on for or simply search realestate.com.au from newest to oldest as this will show you the oldest. Older listed properties are often more negotiable and agents will be keen to sell.
Don't be reluctant to make an offer
Real estate agents and Vendors love to get offers especially if the property has been on the market for a while. Even if it's a low offer, it could be the one the vendor accepts.
Keep in front of the agent's mind
Agents may not chase you, especially in hot markets, and good deals go quickly in any market. Let them know you are a serious buyer and stay in touch. You may be offered a property off-market, which can save the vendor thousands of dollars in advertising and staging costs, save the agent's time and reduce your purchase price.
About Bryce Houston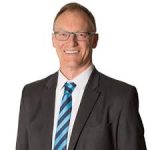 Bryce has bought, subdivided, renovated and sold properties from Frankston to Byron Bay. He combined his thirty years of sales experience with his passion for property by becoming a real estate agent in 2016, and now gets to share his passion for property with other sellers and buyers.
For more information about Bryce: https://carrumdowns.harcourts.com.au/Profile/Bryce-Houston